What Pants Are Best For Hiking
Hikers need gear they can rely on when climbing the best routes nature has to offer. Clothing is an important part of this equation, and pants are an important (but often overlooked) part. A good pair of hiking pants needs to be practical; they need to have enough pockets to hold all the essentials you need for a long hike. They also have to be durable and able to withstand the rigors of extreme temperatures, harmful radiation from the sun, sweat, water, mud and anything else you might encounter on a hike.

Pants are vital to the movement of hikers because they are too tight and restrict the movement of the legs to pants. In addition to movement, a very good pair of hiking pants (or any pants, for that matter) must be comfortable to wear and use. The right pants is essential for fulfilling hiking and covers a variety of situations.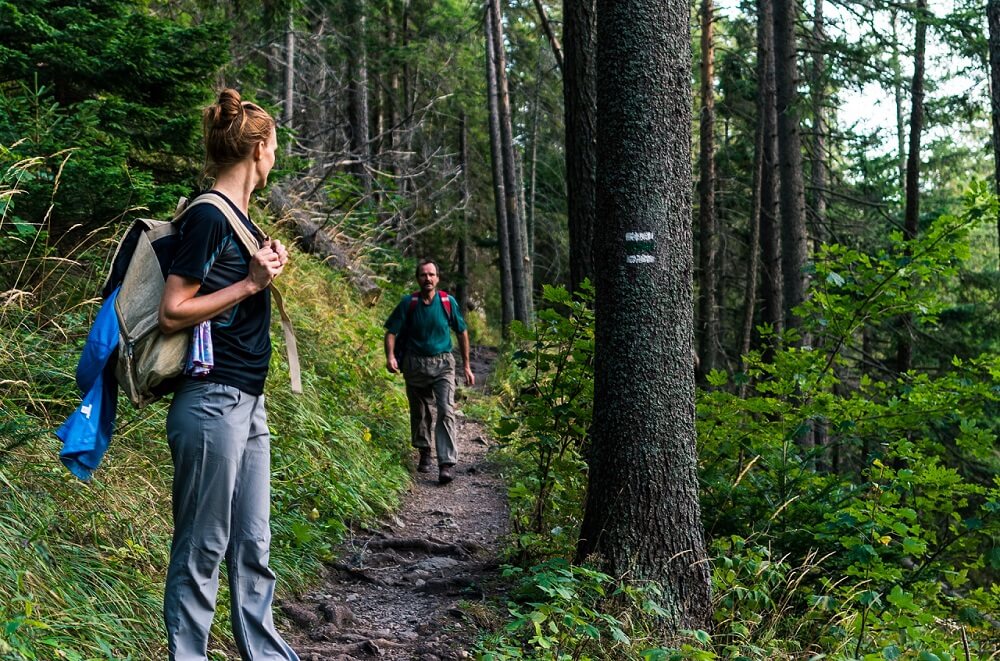 _______________
Benefits of hiking pants
Increased comfort. Wearing hiking pants will help you be more comfortable while hiking. The material is lighter in weight, so you still have less and expel less energy. The pants bend, move, and stretch in all the necessary places, making it easier to hike uneven terrain.
More pockets. Having pants with a lot of pockets means you can carry more on your person. This is a necessity for carrying the essentials you want to cover quickly and easily.
Protection. When you're hiking, a full-length pair of pants can protect you from scrapes and cuts from thorns, rocks or other hazards. They also protect you from the sun's rays while still being breathable and keeping you cool.
_______________
Types of Mountaineering Pants
Standard

This style of hiking pants looks and fits like standard pants. The only difference
is that they are made of a different material and have features that make them more suitable for hiking. These pants are ideal if you're looking for a versatile pair of pants. They are also great if you plan to hike in colder climates or more rural areas.


Convertible

These pants look like standard pants, but with a zipper or other attachment in the middle of the leg. You can then remove the bottom of the pants and turn them into shorts. These are great if you plan to go hiking in warmer climates. When you reach your destination or want to take a break, you can unzip your pants for added ventilation.

Roll up.

These hiking pants also have adjustability. However, instead of removing part of the leg, you can roll the leg up from the bottom and change the pants to shorts or sevens. This is great because you won't have separate leg pieces that you need to carry. However, they may not be as cool as convertibles.



_______________
Hiking pants price
At $50:You can find a nice pair of hikers for under $50. They may have fewer features, but are a great choice for everyday hiking. The material will breathe and dry quickly.
50 to $100: Most high-quality hiking pants fall into this category. They are made of lightweight fabrics and have some desirable features.
100 USD and above: Hiking pants in this category are considered to be top-of-the-line pants. They tend to have the most innovative features. In this price range, you can also find hiking pants with special uses.
_______________
Key Features
Material
Today, most hiking pants are made from synthetic materials such as nylon and polyester. The material you use for your hiking pants should have a slight stretch to allow for movement, so look for spandex in the fabric. You also want the material to be breathable, waterproof and quick drying. For cold weather, look for heavier weight fabrics that will keep you warm and dry at the same time.

Weight
The longer you hike, the higher the weight. Summer pants are lighter than winter pants. For short day hikers, you will be well off pants. If you plan on moving on foot, then you will want to consider lighter pants to help provide you with more endurance.

Size
Buy pants that are large enough to give you plenty of flexibility. This means that they should be slightly loose fitting. However, you also don't want them to be too loose requiring a band or possibly getting tangled in plants and bushes. The three-dimensional cut of the knee combined with the crotch crotch design gives you more flexibility in your pants without adding size. Each brand has its own sizing chart, so you need to confirm your correct size before buying pants.
_______________
Other considerations
Breathability. The pants you choose should breathe and wick away sweat to help keep you cool and dry. However, you should also look for ventilated zippers, which will allow you to adjust to your needs at the moment. More vents mean more breathability, but they also mean more zippers and heavier weight.
Waterproof/waterproof. Waterproof pants are your must-have gear for rain. Warm weather and sunshine help the pants dry and you don't risk hypothermia. Winter pants tend to be more water resistant and help keep your body dry during light rain showers. This allows the water to roll upward rather than soak through.
UPF. While clothing provides some degree of sun protection, it is not enough for all-day exposure and you may end up with a sunburn. Buying hiking pants with UPF protection will ensure that you are protected from the full spectrum of the sun. the higher the UPF rating, the more protective the clothing will be.
_______________________
Recommendations For This Year's Best Hiking Pants
__________
1.Men's UPF 50+ Breathable Convertible Pants 15
✔

UPF 50+
✔

Zip Off Convertible
✔

Three Ways To Wear
✔

5 Deep Pockets
✔

 Breathable & Quick Dry
✔

Durable & Tear-proof Design
✔

Elastic Wear Resisting
These capable pants are loaded with useful features including UPF 50+ protection, ample pocket space including zippered security pockets, moisture resistance and a stretchable waist. Their party piece, however, is their zippered legs for when it's too hot or inconvenient to keep the pant legs on. These pants offer excellent durability in all environments and temperatures, fast drying time and moisture reduction, and are comfortable even in extreme heat. They also excel in water and offer excellent wind resistance. If you want to be absolutely prepared for any environment, these pants are a great way to go.
__________
2.Women's Warm Hiking Pants for Winter 06